TNPSC தேர்வில் வெற்றிபெற உதவும் புத்தகங்கள்

Tamilnadu Language and Culture (Mains Exam)
1. 6 to 12th தமிழ்நாடு அரசு பள்ளி பாடநூல் (Old & New Books )
2. தமிழ் இலக்கிய தகவல் களஞ்கியம் – தேவிரா
3. தமிழ் இலக்கிய வரலாறு – மு . வரதராஜன்
4. Chennai RACE பொதுத் தமிழ் புத்தகம்.
State Board books
State Board books are considered as a primary source of knowledge which covers almost all areas of TNPSC Syllabus. It is believed that these school books are considered as important source for TNPSC Exam question setting for all Group Examination.Whenever you study a school text book, keep the TNPSC Syllabus nearer to you. Be sure that the chapter you study is coming under TNPSC Syllabus.
1. Social Science Books – 6th to 10th Std.
2. Science Books – 6th to 10th Std, (Additional 11th,12th Botany and Zoology if you have time).
3. Polity – 11th,12th Political Science.
4. Economy – 11th,12th Economics Books.
5. Geography -11th,12th Geography Books.
6. Indian Culture – 12th Indian Culture Book.
7. Chennai RACE வெளியி்ட்ட TNPSC புத்தகங்கள்.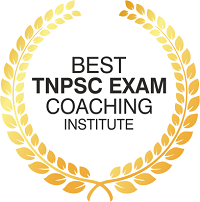 Want to crack any TNPSC Examination in 6 Months?
Join TNPSC Coaching for just Rs. 14000/-
Arihant General Knowledge 2017
A must have for all TNPSC Exams.
Indian Polity
1. Lakshi Kanth – Indian Polity
2. Chennai RACE Polity Book (அரசியலமைப்பு )
Indian Economy
1. Pratiyogita Darban's Indian Economy & Ramesh Singh's Indian Economy Book
2. சங்கர் கணேஷ் – பொருளாதாரம்
3. Chennai RACE ன் பொருளாதார புத்தகம்.
Geography
1. Oxford School Atlas
2. Spectrum Publication -Indian Geography
3. Chennai RACE ன் புவியியல் புத்தகம்
Tamilnadu History and Geography
State board books are enough.
Current Affairs
1. Newspapers : The Hindu, Dinamani, Dinathanthit, Dinamalar (any one or two of these if time available)
2. www.bankersdaily.in
3. Chennai RACE Brahma Magazine
4. Any one of the Current Affairs Monthly Magazine like Pothu Arivu Ulagam (Tamil), Competitive Success Review/Civil Service Chronicle/Competition Wizard (English) (Not compulsory , if you have time and money go for it)
5. Yojana/Thittam (Mains point of view)
Aptitude (50 marks in Group 1 Preliminary Exam)
1. A Modern Approach to Verbal Reasoning by R.S. Agarwal
2. Quantitative Aptitude by R.S.Agarwal
3. Objective Arithmetic – R. S. Agarwal
4. Chennai RACE கணித புத்தகம்.
Want to crack TNPSC Examinations?
100% Result Oriented Coaching – 6 Level Practice Programs
– Online Lab & Library Support – Practice Here till you get placed (Life-long Validity)
History
1. Prof.J.Dharmarajan's Tamilnadu History
2. K.Venkadesan. India Freedom Struggle
3. History of Modern India Bipan Chandra Bipan Chandra
4. India's Struggle for Independence Bipan Chandra
5. Chennai RACE ன் இந்திய வரலாறு புத்தகம்.
Chennai RACE coaching Institute Pvt.ltd அவ்வப்பொழுது வழங்கும் பாடக்குறிப்புகள் (Viva,Extreme Circle,Super Batch,Test Batch Questions and Materials)
TNPSC Exams-க்கு விண்ணப்பிப்பது எப்படி?
We are on Social Media Now. Follow us in any of the Social Media mentioned below. Download our RACE APP & get frequent updates on latest exam notifications etc.
Want to become a Bank / Govt Officer?
Join & Get Coaching @ RACE Institute Today
Related Posts